The Tools, Products & Services You Need To Succeed
Most Recommended Resources
Welcome to the resources section of BloggerSelf. You can also call it a blueprint section of this site.
This page contains a curated list of the products, tools, and services that I strongly recommend for building and optimizing your online business or websites.
Please be assured that the products, tools, or services listed on this page are tried and tested by myself. I would never recommend a product or service that I don't use personally or that doesn't add any value to you.
Most of the resources listed here on this page are crucial to my own online business and blogging career.
Now before we move on to the list of the awesome resources that I trust and recommend, here is a quick disclosure:
Some or all of the links below may be an affiliate link, which means if you choose to make a purchase, I will earn a commission. This commission comes at no additional cost to you, that means you won't be charged any extra amount. In fact, you'll get special discounts on some of the products. Yet, it will be very helpful for me financially to keep running this business.
Please understand that I have experience with all of these companies, and I recommend them because they are trustworthy and useful, not because of the small commissions that I make if you decide to buy something. Please do not spend any money on these products unless you feel you need them or that they will help you achieve your goals.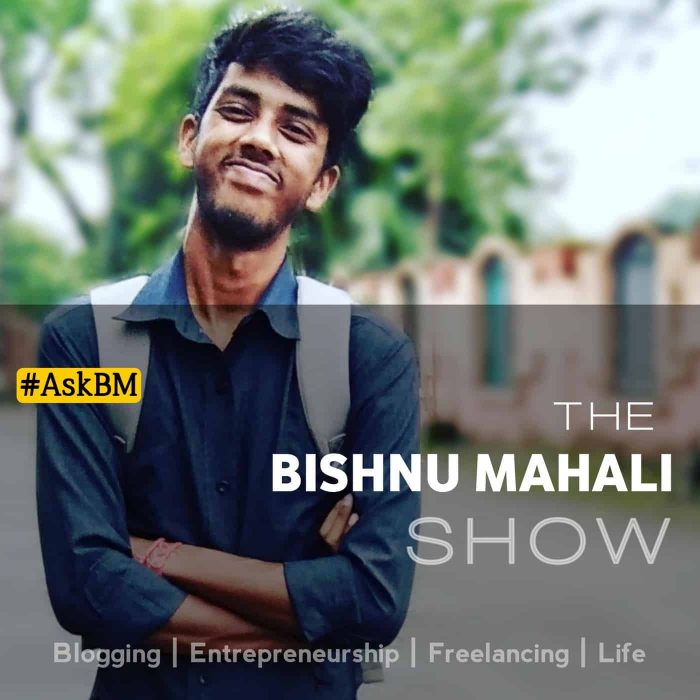 Get Notified of New Resources
I will send you a personalized email whenever this page is updated.
SiteGround
#1 Web Hosting Recommendation
All of my niche websites are hosted on SiteGround.
Why I choose them? Because they make it so easy to get a new site up and running with their one-click automatic WordPress and many other software installations and Free SSL Certificates.
You can use your SiteGround account to host multiple domains or websites too — no need to pay more when you start another website with their unlimited plans.
Also, they provide outstanding customer service through a telephone helpline, live chat, and email support.
I highly recommend using SiteGround if you are planning to build your first website, and you can get started now with $3.95/month, which is an exclusive deal for BloggerSelf readers!
That is the StartUp plan of SiteGround to get you started, but I recommend you purchase the GrowBig plan which costs you $5.95/month. It's a great deal!
Regardless! If you buy SiteGround through the link below, I'll provide you $35 worth premium plugin/theme for FREE. All you have to do is, contact me before/after sign up.
Already Have A Hosting? Read On...
To get started with a website or blog you need a hosting which I've already recommended above.
In case you already have a hosting. Let's take a look at the other products that will skyrocket your website or online business.
Namecheap
#1 Registrar To Buy Domains At Cheapest Rates
This is the only domain registrar that provides the lowest rate domains with free privacy protection.
I hate to pay extra for privacy protection and I don't understand why we should be paying extra for it. It sounds unfair to me.
We are the customers and we have the right to our privacy. Don't pay extra for it, buy your domains from Namecheap.
Payoneer
#1 Portal To Send/Receive International Payment
Tired of using PayPal? Try Payoneer for faster withdrawals and higher currency conversion rate.
If you are from India and use Fiverr then this is the payment system that you should use. PayPal is not so good.
Switch to a better and faster system today!
Instamojo
#1 Digital Solution For Indian Business Owners
Need a FREE payment gateway? It works with any kind of websites including WordPress.
Currently, I use it for my WooCommerce store and for receiving donations.
It also has inbuilt features to make your own ecomerce store and you can also receive payments without having a website just using a link.
Trust me it's a super-valuable tool for people like us.
And here's a WIN-WIN situation, If you sign up through my link below we'll both get a ₹500 voucher.
FreshBooks
#1 Multi-Purpose Cloud Accounting Software
This is the no. 1 multi-purpose cloud accounting software on the internet.
Used and recommended by legends like Pat Flynn, Kathleen Shannon & Roman Mars.
This tool will help you with all your financial works and it is easy to use.
Say bye-bye to all those old-fashioned boring and complicated software.
OptinMonster
#1 Lead Generation WordPress Plugin
Building your email list is the most crucial part of your business marketing strategy.
To leverage the power of email marketing, first of all, you need a killer lead generation tool.
OptinMonster is one of the tools that provide you higher conversion rate with its awesome designs and technology.
This is one of my favorite lead generation tools that I use and you should too.
ConvertKit
#1 Email Marketing Tool
Build your email list and create automation with the no. 1 email marketing tool on the internet i.e., ConvertKit.
It is one of the most popular and recommended email marketing software. And probably the best one.
MailChimp
#1 Free* Email Marketing Tool
Not the best tool for email marketing yet if you look for the free ones, then it will definitely win the race.
It's not comparable with any paid platforms but for those who can not afford to pay or don't want to pay as of now, this is the best one you can get.
I personally use MailChimp for my email marketing because I don't have tons of subscribers and I also don't use it much.
SEMRush
#1 Tool For SEO & Keyword Research
SEMRush is the only tool that you will need to fulfill all your SEO, Keyword Research, Advertising, Traffic Analysis, Backlinks Tracking, Social Media Analysis, and many more needs.
This tool is a beast to help you stand out from the crowd and succeed in your business or blogging career.
Grammarly
#1 Tool To Improve Your Writing
Grammarly is the best tool available in the market which can help you write better with no Spelling Mistakes and other grammatical errors.
It's not the traditional spell checker, it understands your writing style and sentence structure too.
It also has some amazing features like plagiarism checker.
LeadPages
#1 Tool To Create High-Converting Landing Pages
LeadPages is a tool which lets you create high-converting landing pages in a few clicks.
The templates in LeadPages are used and tested by thousands of people for conversion rate.
So no matter which template you use, you'll always have a higher conversion rate than others.
Thinkific
#1 Platform To Start Your Online Course
Planning to create your own online course? Thinkific is a great place to start.
I'm also creating my own courses which I'll launch soon. So far I have a great experience with it.
Not only it is a great platform with lots of features and possibilities but it is also the cheapest one available.
Sucuri
#1 Security Plugin for WordPress
Your website is your hard-earned property. You may be fully dependent on it for your livelihood.
It may contain a lot of user data of your customers & subscribers. It is your responsibility to keep them secure from the intruders.
Sucuri is the tool that will help you to do that and you can rest with the peace of mind.
GeneratePress
#1 Light-Weight WordPress Theme
If you are building your WordPress website then GeneratePress theme/framework can be a great choice for your website.
It's one of the most popular WordPress themes.
WPForms
#1 Drag & Drop Form Builder For WordPress
If you ever thought which plugin I'm using to create my contact forms, guest post submission forms, etc.
Now you know!
WPForms is the best drag and drop WordPress form builder with amazing features.
You can even create an interactive survey or form. Isn't it cool?
Akismet
#1 Plugin For Spam Protection
Spam comments and logins etc. are very common on a WordPress website.
It is so difficult to combat them manually. There comes Akismet to rescue you.
It automatically filters and blocks the spammers for you.
Fiverr
Outsource Any Kind Of Work
Do you get too busy that you can't find time for yourself?
Well, it's time that you outsource most or at least a few of your works.
Fiverr is one of the best places to find professionals who can do your job at an affordable price. (Even I have an agency on Fiverr with my name.)
ShareASale
#1 Affiliate Marketplace On The Internet
Looking to join affiliate programs? Or maybe you are looking for affiliates to promote your products.
Look no further than ShareASale.
It's the #1 affiliate marketplace out there and my personal favorite one. For a lot of reasons, I'll always prefer this platform over any other platforms.
PartnerStack
Emerging Affiliate Marketplace
Looking for brands to work with? PartnerStack has some amazing companies on their database.
You can join all of them with a single account created on PartnerStack.
What makes me share it is that is has a lot of B2B companies to promote and make money out of it while delivering value to our followers.
Canva
#1 Tool To Design Graphics Quickly!
Do you know my secret to create high-quality engaging graphics so quickly?
Don't lie! You know it now.
Be it my featured image, Instagram post, YouTube Thumbnail or whatever, I always look forward to Canva.
I'm terrible at designing. But Canva helps me to create graphics like a designing pro.
LongTailPro
#1 Tool For Your Long Tail Keyword Research
This is the tool I used in past for my Long Tail Keyword Research. It is a recommended service by Patt Flynn which encouraged me to try it.
Currently, I'm using SEMRush because of my budget but you should definitely use it if you are financially capable of handling multiple keyword research tools. Otherwise by SEMRush and leave this.
WooCommerce
#1 Tool To Start Your E-Commerce Website
Thinking about starting an e-commerce business? WooCommerce can help you achieve that without even hiring any developers.
WooCommerce integrates with your WordPress website completely and it is very easy to configure.
There are tons of themes and plugins as well to customize your WooCommerce store.
Also, there are a lot of payment gateways available to use like Instamojo, PayTM, PayPal, Stripe, etc.
CrowdFire
#1 Social Media Management Tool
Do you struggle to manage all of your Social Media accounts? This tool will release your pain. I use this tool for Twitter but it can be used for all other Social Media too.
Use this tool to schedule, manage, auto post on all your social media accounts with a single click.
My Amzon Page
My Personal Product Recommendations On Amazon
Amazon is too big and it has tons of products.
It is not easy to choose a perfect product for you at once.
Well, now you can follow my Amazon page for product recommendations from me.
Of course, I'll only add tried and tested products that work or is valuable.
More Products Will Be Listed By Time
Check Back Again Later. Good Luck, Have An Awesome Day!