Sign up and receive our exclusive Blogging, SEO, Content Marketing & Business Tips directly in your inbox.
What Our Subscribers Says About Us?
Be good and you will attract goodness into your life. Newbie bloggers like me always search for such good people. Luckily, I happened to meet one who provided his valuable time and guidance to set up my hosting and website.
Dr. Shivangi Aggarwal
Loved the services provided by Bishnu Mahali for starting up my own website and the valuable SEO & Marketing Tips.
You won't be disappointed!
Tapas Sahu
Most Trusted Resources
For the spirit of full transparency and honesty, Please remember that I get paid by these brands for promoting them. Yet, the list here is unbiased and totally my own opinion.
A Little About BloggerSelf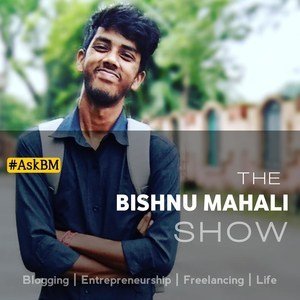 Hey Bloggers, Welcome to the newest blogging community, BloggerSelf! I'm Bishnu Mahali, a passionate blogger from Siliguri, India.
I started BloggerSelf to share my knowledge with you, and now it's empowering many readers globally by helping them to make money from their blog and growth of their business.
Here at BloggerSelf, I write about Starting & Managing a Blog, WordPress, Social Media, SEO, Making Money Online, Business & Content Marketing etc.
You can read more about BloggerSelf on the "About" page.